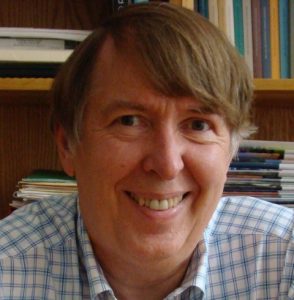 Dr. Willilam Barker
Email: barkerbowdoin.edu
Bowdoin College
Status: Faculty
Department: Math,
Will Mentor: Pre-doctoral students
---
Areas of Expertise
Pure Mathematics,
Research Interests
Geometry, Lie Theory, Representation Theory of Reductive Groups
Bio
Im the Isaac Henry Wing Professor of Mathematics at Bowdoin College in Brunswick, Maine. I attended Binghamton University and received my doctorate from MIT. My research and professional interests are in Lie theory and geometry. In particular, my current projects center on classical geometry from the viewpoint of Felix Kleins Erlanger Programm. The major product of this work has been Continuous Symmetry: From Euclid to Klein, a book I coauthored with Roger Howe. Ive also been active in the Mathematical Association of America, primarily as Chair of CRAFTY for five years and as a member of the writing team for the MAA Curriculum Guide 2004.
I love mathematics and I do my best to pass that feeling on to my students. Its been an honor to supervise numerous undergraduate Honors theses at Bowdoin, the majority in geometry and Lie theory. I encourage my students to continue their study of mathematics after Bowdoin, and help them find graduate programs that match their interests and career goals. Its a pleasure to offer this same help to National Alliance Scholars.