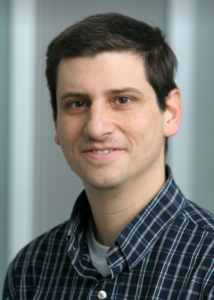 Dr. Steven Miller
Email: sjm1williams.edu
Williams College
Status: Faculty
Department: Math, Stat,
Will Mentor: Pre-doctoral students
---
Areas of Expertise
Pure Mathematics, Applied Mathematics, Mathematical Statistics,
Research Interests
analytic number theory and random matrix theory
Bio
Greetings! I arrived at Williams in 2008. I'm currently the faculty program director for Spencer Neighborhood.
I received a BS in Mathematics and Physics from Yale in 1996, and then earned a PhD in Mathematics from Princeton in 2002. I've taught at Princeton, New York University, (The) Ohio State University (GO BUCKS!) and Brown. I'm married; my wife Liz is a professor of Marketing at UMass Amherst, and we have a 9 year old son Cameron and a 7 year old daughter Kayla. I grew up just outside Boston. My hobbies outside math include tennis, sailing, reading (primarily historical fiction, politics and science fiction), Boston sports teams, bridge and twistie art. In previous years I served as faculty advisor to the Brown chess club, and I currently maintain a math riddles page (which is usually among the top ten hits when googling math riddles; it's being greatly improved by three Williams students as part of the WIT program, and is online at mathriddles.williams.edu). For the past summers I've run an undergraduate research group as part of SMALL here at Williams, as well as serving as a research mentor to high school students at the PROMYS program at BU and talking at Hampshire College's program.
One of the reasons I love studying math is that there must be a reason for each answer, and that reason is not 'because I said so!'. I find it amazing that many very different phenomena can be explained by the same basic equations (for example, the same math used to analyze the Fibonacci numbers 1,1,2,3,5,8,13, can be used to teach you why playing roulette at Vegas is a terrible idea; click here for a short video I made with OIT on the subject). My main research is in number theory and probability, especially some problems on the boundary of math and physics. In addition to research in pure mathematics, in the last few years I have written papers in accounting, baseball, computer science, economics, geology and marketing. I've supervised over 200 undergraduates in the past 10 years (several of whom only knew basic calculus), and I try to have open research projects in my classes. . I've written a number theory book (the link will take you to a webpage with links to some student reports and background papers), and am currently writing a probability book with a Williams student.
Looking forward to meeting you.