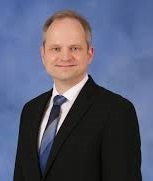 Dr. Rainer Steinwandt
Email: Rainer.Steinwandtuah.edu
University of Alabama, Huntsville
Status: Faculty
Department: Math,
Will Mentor: Doctoral students, Pre-doctoral students
---
Areas of Expertise
Applied Mathematics,
Research Interests
Cryptography
Bio
Since 2021, I serve as Dean of the College of Science at the University of Alabama in Huntsville. Before moving here, I chaired the Department of Mathematical Sciences at Florida Atlantic University (FAU), a Hispanic Serving Institution. I joined FAU in 2005, coming from Univ. Karlsruhe in Germany, where I completed my doctoral degree in computer science. For my Ph.D. thesis, I focused on computer algebra research, exploring algorithmic questions related to Groebner bases.
After graduation, my research focus has moved to cryptography, which offers a fascinating spectrum of scientific challenges in the intersection of various disciplines. I am interested in applying mathematics to cryptography and exploring the interplay of cryptography with neighboring fields, such as quantum computing.