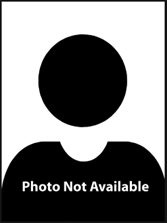 Dr. Noelle Beckman
Email: noelle.beckmanusu.edu
Utah State University
Status: Faculty
---
Areas of Expertise
Applied Mathematics, Biostatistics,
Research Interests
mathematical ecology
Bio
Dr. Beckman is an Assistant Professor in the Biology Department and Ecology Center at Utah State University and affiliated with USUs Mathematical Biology and Climate Adaptation Science Programs. She earned her Ph.D. in Ecology, Evolution, & Behavior at the University of Minnesota, Twin Cities and B.S. in Biology at Washington and Lee University. Dr. Beckman was a Postdoctoral Fellow at the University of Nebraska-Lincoln in the Program of Excellence in Population Biology, the Mathematical Biosciences Institute at The Ohio State University, and the National Socio-Environmental Synthesis Center at the University of Maryland.