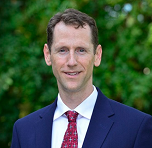 Dr. Matthew Beauregard
Email: beauregamasfasu.edu
Stephen F. Austin State University
Status: Faculty
Department: Math, Stat,
Will Mentor: Pre-doctoral students
---
Areas of Expertise
Applied Mathematics,
Research Interests
Computational mathematics, Mathematical biology
Bio
Dr. Beauregard is an applied mathematician with research interests in numerical analysis, mathematical modeling and singular partial differential equation theory. His research expertise has enabled collaborative and interdisciplinary research efforts in quantum mechanics, computer and mechanical engineering, and biology. He holds a bachelors degree in mathematics with a minor in economics from the University of New Hampshire and a masters degree in applied mathematics and doctoral degree in applied mathematics with a minor in aerospace and mechanical engineering from the University of Arizona. Undergraduate and graduate students continue to play a central part of his research through directed research projects and funded summer research opportunities.