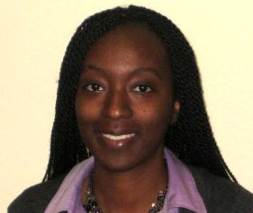 Dr. Kyndra Middleton
Email: kvmiddletongmail.com
Howard University
Status: Faculty
Department: Other,
Will Mentor: Doctoral students, Pre-doctoral students
---
Areas of Expertise
Mathematical Statistics,
Research Interests
Mathematics achievement, Comparative studies of issues faced in rural and urban education, Assessing standardized tests for potential bias
Bio
Kyndra V. Middleton is currently an associate professor in the Educational Psychology doctoral program at Howard University where she has taught courses in statistics and educational measurement since joining the faculty in 2009. Dr. Middleton also serves as program coordinator, comprehensive exams coordinator and is a member of the Howard University Institutional Review Board (IRB). In addition, she was recently awarded an Education Pioneer Fellowship and currently works for the District of Columbia Public Charter School Board as a data analyst. She received her BS degree in mathematical sciences from Florida A&M University (02) and her Ph.D. in Educational Measurement and Statistics from The University of Iowa in 2007 after which time she completed a two-year Sylvia Taylor Johnson postdoctoral fellowship at Educational Testing Service before joining the Howard faculty. Given her educational background in mathematics and having grown up in rural South Carolina, her primary research interests are in the areas of mathematics achievement, comparative studies of issues faced in rural and urban education, increasing the number of underrepresented minorities in STEM fields, and test score validity. Education the mis-educated and uneducated is Dr. Middleton's passion, and she has dedicated her career to aiding in the voiceless being heard and recognized. She is always excited about opportunities to mentor students who wish to pursue a career in STEM fields!