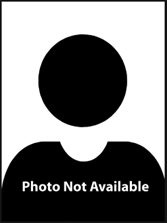 Dr. Joel Nishimura
Email: joel.nishimuraasu.edu
Arizona State University
Status: Faculty
Department: Math,
Will Mentor: Pre-doctoral students
---
Areas of Expertise
Applied Mathematics,
Research Interests
Dynamical Systems, Network Science, Mathematical Biology
Bio
Dr. Nishimura conducts research in several areas inside of and in the overlap between Network Science, Dynamical Systems and Mathematical Biology. A unifying feature of these systems is that simple rules can create complex behaviors and/or structures. In biological settings, when models built from simple rules are able to capture the key qualitative features of observed behaviors these simple rules suggest generalizable principles, intuitions or forces. In network settings, simple rules can be the basis for predictive, inferential or statistical algorithms. In engineered settings, simple rules can function as the backbone for surprisingly robust decentralized protocols. Dr. Nishimuras past and current work delves into systems from each of these areas. Joel Nishimura received his Ph.D from Cornell University in 2013. His Ph.D thesis focused on decentralized coordination and addressing the simplest manner in which a disparate number of actors with limited information can coordinate their timing. In his free time Dr. Nishimura enjoys cooking, hiking and the Arizona weather. His office is CLCC 269.