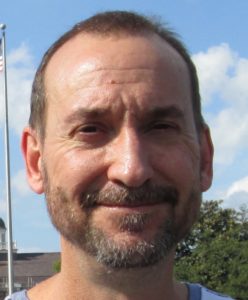 Dr. Charles Matthews
Email: cmatthewsse.edu
Southeastern Oklahoma State University
Status: Faculty
Department: Math,
Will Mentor: Pre-doctoral students
---
Areas of Expertise
Pure Mathematics, Applied Mathematics,
Research Interests
Topology, Applications of computer science to mathematics, Riemann surfaces, Teichmuller theory
Bio
Charles Matthews is currently the Chair of the Department of Mathematics at Southeastern Oklahoma State University. Southeastern is in Durant, Oklahoma, which is a lot closer to Dallas than it is to Oklahoma City or Tulsa. Dr. Matthews has been teaching at Southeastern since 1997. He moved to Durant when his daughter was born, as he and his wife Sheila wanted to raise his daughter in a family-friendly, small-town environment.
Dr. Matthews enjoys both teaching and research and probably spends more time thinking about teaching than he does thinking about research. He especially enjoys teaching Topology and Mathematics in the Liberal Arts, but he has taught the vast majority of undergraduate mathematics classes available. Dr. Matthews enjoys working on research projects with undergraduate students. Many of his students have gone on to receive graduate degrees and mentor their own students.
Dr. Matthews has received numerous awards for teaching, research, and service. He has several published research papers, and he is currently finishing a textbook on proof-writing skills for undergraduate mathematics students.